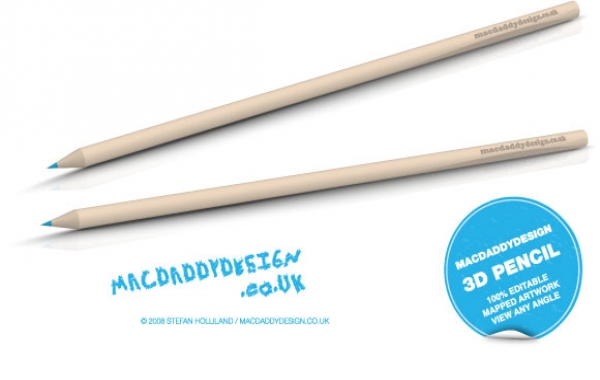 Description:
Hey there,
I've created this 3D pencil for y'all.
It's fully editable - as far pencil editing goes! - colour changes, artwork mapping and change to the viewing angle... you can pretty much have it anyway you like!
If you don't know how to make these changes, not to worry, I've included some brief instructions on how to go about making changes.
Enjoy!
Stefan
(MacDaddyDesign.co.uk)